16 September 2014
talkSPORT to broadcast all Liverpool's Champions League games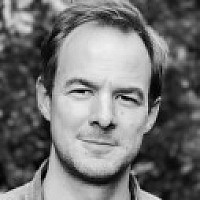 talkSPORT has agreed a deal to become the official radio broadcaster for all Liverpool's Champions League fixtures.
The UTV Media-owned station will provide full coverage of the club's group-stage games against Real Madrid, Basel and Ludogorets, as well as any further games in the knockout stages.
Danny Murphy will be part of TalkSPORT's commentary team
Former midfielder Danny Murphy will be part of the commentary team.
The station will also broadcast the commentaries to fans around the world via its website.
Liam Fisher, talkSPORT programme director, said: "Liverpool has an enormous heritage in European competitions and it's fantastic to bring the club's return to the Champions League to listeners. Balotelli v Bale is just one of the several thrilling encounters we've got to look forward to and with Danny Murphy behind the microphone we'll have expert analysis of every moment."
Liverpool's chief media officer Matthew Baxter added: "Teaming up with a global sports radio station like talkSPORT means that our fans get to follow all of our upcoming Champions League games in real time no matter where in the world they live."
talkSPORT is already an official broadcaster of the Barclays Premier League, FA Cup and the Capital One Cup.