29 September 2014
"Number of jobs lost" as Leeds-based Sky Sports News Radio closes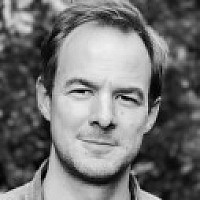 A number of jobs are reported to have been lost after the sudden closure of Leeds-based Sky Sports News Radio last night.
The station launched in June 2010 and was billed as "the world's only 24-hour sports news radio channel".
No official announcement has so far been forthcoming from Sky, but a message on the Sky Sports News Radio Facebook page last night said it was "no longer broadcasting as a rolling news programme".
There had been no indication of the announcement earlier in the day, when the station had been promoting its coverage of the Ryder Cup and football.
It had sourced content from Sky Sports News.
UPDATE: Sky will not be making any further announcement on the closure of Sky Sports News Radio. However, it's understood to be part of a general streamlining process being undertaken by the company in respect of its sports news output, and also reflects the evolving ways in which the audience is consuming digital content.
It's also thought that the job losses are "minimal" and well below the numbers stated elsewhere. Many of those affected have successfully found work elsewhere within the company, and the process is continuing.