26 September 2014
Lime and BECTU renew collective agreement after "months" of negotiations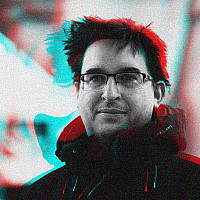 Broadcasting union BECTU has renewed its collective agreement with Lime Pictures in Liverpool following what it said were "months of intense negotiations."
The agreement means that there will be annual pay talks with the union, rather than a contractual RPI increase, while a plan to overhaul production schedules, move to buy-out contracts "and to end health insurance and death in service benefits" were withdrawn. Although Lime added that these latter proposals were not part of these discussions.
The Union stated that since "the difficulties emerged in late 2013" brand membership has soared.
"The tenacity, determination and support of the staff has enabled this achievement. Once again the solidarity of union members has shown that workplace wins are possible. We look forward to seeing this branch grow from strength to strength and negotiate effectively with management across workplace issues," said national official, Jo Livesey.
A spokesperson for Lime Pictures told Prolific North that they were "committed to maintaining open and meaningful communications with its staff and their representatives, regardless of their membership or not of a union."
They added that the proposed changes were in fact as a result of a staff survey:
"As part of its modernisation programme and in light of feedback from staff in its staff survey, Lime Pictures undertook consultation to update their employment contract to bring it more into line with the rest of the industry.  The removal of BUPA or PHI at this time was not tabled as part of those discussions and it was agreed that broader changes proposed to the production schedule would require further discussion and were therefore not pursued at this time.
"Following on from those discussions, Lime Pictures committed to maintaining an ongoing and closer dialogue with its staff. As around half of its workforce had joined BECTU, it agreed to enter into a new, voluntary agreement with BECTU.  Additionally to ensure that all staff are represented, non union employee representatives will also form part of all collective discussions moving forward."
Earlier this week it was confirmed that the £550m acquisition of Lime's parent company, All3Media by Discovery Communications and Liberty Global had been finalised.