09 September 2014
CHF Entertainment clinches Pip Ahoy! deal with toymaker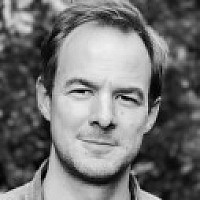 CHF Entertainment has agreed a deal with John Adams Leisure Ltd to be the master toy licensee for its new animated series Pip Ahoy!, which is currently showing on Channel 5.
John Adams will now invest in the development of a range of Pip Ahoy! toys with a view to a UK launch in June 2015.
MD Simon Pilkington said: "Pip Ahoy! is already proving a big hit with the target audience and CHF offers us the perfect creative platform to introduce a host of new products based on this fantastic series."
Jenny Johnstone, commercial director at CHF, added: "Simon and the team at John Adams have fully immersed themselves into the brand and are currently developing some great concepts. Working together with our licensing agent Lisle International, it is now 'all hands on deck' to have Pip Ahoy! product in-store for 2015."
Pip Ahoy!, which aired for the first time in June, features the voice of CHF non-executive director - and voice of Cosgrove Hall's Danger Mouse - Sir David Jason.