15 September 2014
CBeebies to adapt Peter Pan for Christmas show at Salford's Lowry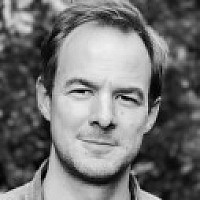 CBeebies is to adapt children's classic Peter Pan for its Christmas show this year.
A new musical adaptation of the J M Barrie novel will be filmed at The Lowry in Salford Quays on October 11 for a programme that will be the "centrepiece" of this year's CBeebies Christmas schedule.
CBeebies Peter Pan will be filmed at The Lowry next month
Presenters taking part will include Justin Fletcher (Gigglebiz/Justin's House/Something Special), Ben Faulks (Mr Bloom), Katrina Bryan (Nina and the Neurons), Chris Jarvis and Pui Fan Lee (Show Me Show Me), Katy Ashworth (I Can Cook) and Andy Day (Andy's Dinosaur Adventures).
Free tickets for the two performances - one at 1pm and again at 4.30pm - will be allocated through a ballot which is now open here. The ballot will close on Wednesday.
CBeebies controller Kay Benbow, said: "Peter Pan is a classic and enduring children's story and we're delighted to bring this special adaptation to The Lowry with so many of our CBeebies favourite stars."
CBeebies Peter Pan is produced by Jon Hancock and the executive producer is Tony Reed. Executive producer for BBC Learning is Moray London.