18 September 2014
"The Scottish Referendum horror movie" screens in Manchester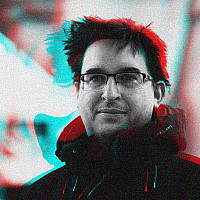 White Settlers, dubbed 'The Scottish Referendum horror movie' by The Guardian, has opened in Manchester.
It has been produced in the North West by Not a Number Productions and Grimm Entertainment, the post was completed at Timeline TV North and Carbon Digital.
Despite a "major lack of support" for small indie UK films, Grimm has relied on social media and the fortuity of timing to raise the film's profile.
The story is about an English couple who decide to up sticks and head to a property in the Scottish Borders. But as darkness falls, they become convinced they are not alone. As the night goes on they discover that not only do they not belong in this remote part of Scotland, but they're also not welcome.
It stars Pollyanna McIntosh (The Woman, Love Eternal, Filth), Lee Williams (No Night Is Too Long, The Tudors) and Joanne Mitchell (Before Dawn). It was directed by Simeon Halligan and written by Ian Fenton.
It will be screened at the Dancehouse Theatre in Manchester, but is also available to watch through Sky Store, iTunes, Virgin Filmflex, GooglePlay, Amazon, Horrow Show TV, Blinkbox, Xbox & Wuaki.