05 September 2014
'71, The Imitation Game and Hockney line up for the London Film Festival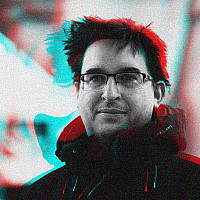 The organisers of the London Film Festival have announced that Yorkshire films, '71 and Hockney have been shortlisted in its official competition line-up.
Hockney will have its world premiere and Alan Turing biopic, The Imitation Game will be opening the festival.
'71 was shot in the North of England and was the first production to receive investment through Screen Yorkshire's Yorkshire Content Fund. Directed by Yann Demange (Top Boy), it stars Jack O'Connell (Skins) as a British soldier, who becomes separated from his unit on the streets of Belfast.
It's shortlisted for the Sutherland Award in the First Feature Competition and will have its full cinematic release on October 10th.
Hockney is up against 11 other films for the Grierson Award in the documentary competition. Again backed by Screen Yorkshire, this was commissioned by BBC Two. It looks at the life and work of the iconic Yorkshire artist, David Hockney.
The Imitation Game stars Benedict Cumberbatch as Alan Turing, alongside, Keira Knightley and Charles Dance. Based on Andrew Hodges' book, the script was acquired by the Weinstein Company earlier this year for $7m.
The film festival runs from 8-19th October.