13 August 2014
York TV founder quits over 'creative differences'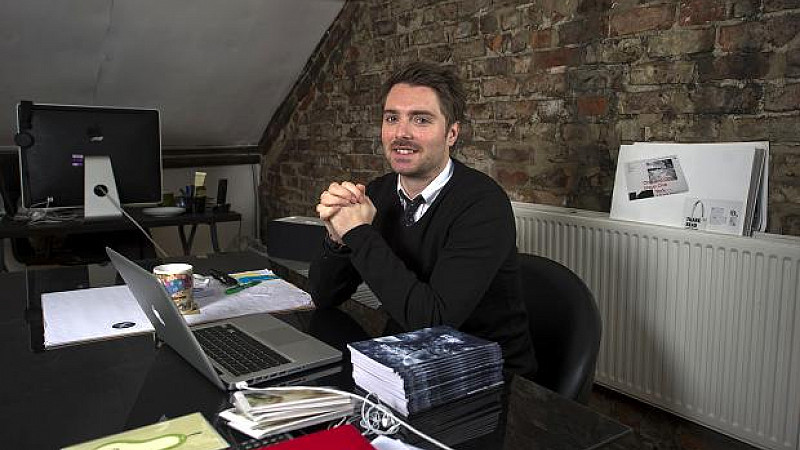 Stuart Goulden
York's soon-to-be-launched television station for the city has lost one of its founding directors.
Stuart Goulden, the founder of One&Other, left the publishing arm in order to focus on launching the television channel in February but has now resigned.
In a letter to his local newspaper, he said speculation about the channel's future had prompted him to clarify his position by going public on the resignation.
He cites 'creative differences' at the heart of his decision.
His departure is the latest high-profile move in local television, a media sector which can only be described as being in a state of flux as the stations awarded OFCOM licences under previous culture secretary Jeremy Hunt's initiative, move towards their deadlines and start broadcasting.
In the letter Goulden says:
"I formed One&Other TV CIC in February 2013 and was awarded the 12-year licence to broadcast on Freeview channel 8 in the local area by Ofcom on the following November. On June 20 this year my resignation from the board of directors was submitted and later accepted.
"The reason lay in creative differences. As a voluntary MD, my intention was to employ a team of 15 people who, together with the experienced board, would fulfil its day-to-day broadcasting obligations, with York's best interests at heart.
"Although my exit happened sooner than planned, the business is in excellent health, with all of its funding in place and the recent award of a significant Technology Strategy Board grant, the strong support of local partners and a bank of original, high-quality programming.
"All of this is now in the hands of the remaining directors. As a Community Interest Company, its social objectives are enshrined in its constitution.
"I look forward to tuning in next year and hope some of the original ethos and vision is in the channel. It has the potential to be a wonderful asset for York."
Goulden is now MD for creative agency The Beautiful Meme and refers future questions to the Board of Directors, One & Other TV CIC, C/o Heslington Studios, Baird Lane, Heslington East, University of York YO10 5GB.
His departure comes after the announcement that the Birmingham TV licence holder has gone into administration and that recently launched London Live station has been struggling to attract viewers.
In Manchester, the licence holder YourTV this week spelled out its ambitions to be 'live by February' with a recruitment drive to start shortly.
Other new local channels, being run by MADE TV in Leeds, Middlesbrough and Newcastle are also believed to be busy recruiting staff.