14 August 2014
Viewers take charge of battalion in BBC Three's first ever interactive episode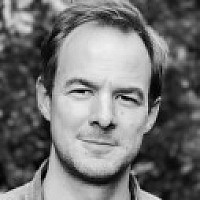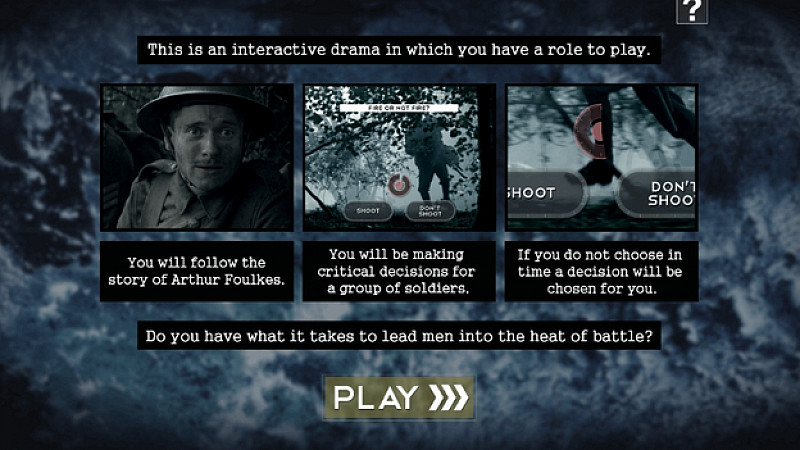 BBC Three last night launched its first ever interactive episode, High Wood, as part of new drama series Our World War.
The series, which was inspired by BAFTA award-winning series Our War, has been created by BBC iWonder at MediaCityUK in collaboration with Salford-based Mi Makers & Innovators. 
A screen from tonight's episode
Written by Marco Crivellari and directed by Scott Rawsthorne and Jon Shaikh, it mixes "broadcast quality drama with animation" and tells the story of the 1st South Staffordshire Battalion during the battle of High Wood at the Somme in 1916.
Viewers were last night able to take control and make choices on behalf of Corporal Arthur Foulkes as he led a group of men during one of the war's most deadly conflicts.
The episode ended with a feedback screen evaluating the decisions made relating to tactics, morale and leadership.
Mi worked with the BBC3 production team to integrate live footage into the interactive experience, creating a Bespoke engine code framework and custom HTML5 video player. The team also designed and created the in-game experience, UI and menu systems and over three minutes of bespoke stylised animation.
Mi's technical director Gareth Thatcher said:  "We had to solve some real technical challenges in order to successfully deliver the project, one of which was the massively compressed timescale - for what have comfortably been a six-month project we had less than three months to deliver. Fortunately the infrastructure we have in place is ideally suited to this kind of high pressure, high stakes project."
MD Anthony Hartley-Denton believes the brief is indicative of a fundamental shift in broadcasting in general in future.
He added: "This interactive piece sees a convergence of broadcast and games. The exciting point is that it draws on the best of both disciplines and allows for an original, refreshing and much more immersive way to re-connect with an increasingly tech-savvy yet capricious audience."
Chris Sizemore, executive editor of BBC iWonder, said: "We commissioned this interactive episode because we saw a unique opportunity to reach younger audiences with an innovation that turns viewers into participants. Can people today gain a greater degree of empathy for the soldiers of World War One by stepping into their shoes?
"iWonder is all about creating formats that can unlock the learning potential of great stories right across the BBC in a way that's entertaining, engaging and thought-provoking. We're really looking forward to hearing what our audiences think of this highly immersive experiential drama."