21 August 2014
True North wins Channel 4 Growth Fund investment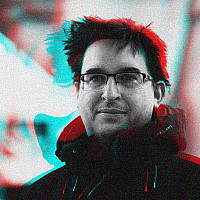 True North in Leeds is one of just 4 independent production companies to receive cash from Channel 4's new £20m Growth Fund.
It means that the channel will take a minority stake in the business, in the hope of growing and developing it further.
"We're confident that entering into a partnership with Channel 4 will be a game changer for True North. Television is a mercurial business, and having a world class broadcaster as a stakeholder will be an enormous advantage as we grow the company nationally and internationally in such a rapidly changing environment," said Andrew Sheldon, co-founder and creative director at True North.
"By return we'll be aiming to enhance Channel 4's reputation for supporting the independent production community as a whole, particularly outside of the M25."
Based in Leeds, but with offices at The Pie Factory in Manchester, True North is behind series such as Junior Vets (CBBC), The Valleys (MTV), Building The Dream (More 4), Animal SOS (BBC Daytime) and Closing Time (Channel 5).
The Growth Fund was launched earlier this year and an initial tranche of money is also going to Arrow Media, Lightbox and Popkorn.
Channel 4 explained that it evaluated each investment decision on whether there was "a clear growth opportunity and its value to the wider UK creative industry."
"This is a significant moment for Channel 4 as we help support talented creative companies with our Growth Fund investments," added Channel 4's chief executive, David Abraham.
"I'm delighted that we've been able to invest in four diverse British independent producers and I hope both Channel 4 and the wider industry will benefit from their future success.
"This is just the start and we will be announcing more deals over the course of the next year."
The next Growth Fund investment is expected to be announced at the end of Q1 2015, with interested UK-based companies able to register their interest via email - growthfund@channel4.co.uk.