22 August 2014
Stars in their Eyes returns with Harry Hill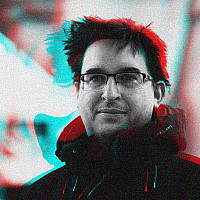 ITV has confirmed that Harry Hill will be presenting a new series of Stars in Their Eyes.
The long-running series was historically filmed and produced by Granada at its Quay Street studios, but this version will be made by Endemol company, Initial.
"Without a doubt, appearing on Stars in their Eyes  as Morrissey all those years ago (although beaten, unfairly in my view, by Kirsty Young's Peggy Lee) was one of the highlights of my light entertainment career," said Hill.
"So imagine the smile bought to my lips when I was asked by ITV at a secret breakfast meeting in a top London hotel to take the reigns of this Rolls-Royce of pop-impression talent shows and walk in the footsteps of showbiz giants Crowther, Kelly and Deeley! And on ITV too! Dust off the wigs and sequins - I'm coming home!"
There was nobody at the ITV Press Office to confirm where the series will be filmed, although it's thought to be moving to London. ADD: ITV has confirmed that it will be shot in London.
"It's so good to have Harry back in the heart of ITV peak time, bringing his own unique, brilliantly comic flair to such a popular show. We love working with Harry at ITV, and we're also developing further formats, with the BAFTA award-winning comedian," added ITV's director of entertainment and comedy Elaine Bedell.
The show's executive producers are Mirella Breda and Nic McNeilis from Initial.