18 August 2014
Shiver lifts the lid on million pound Asian weddings for Channel 4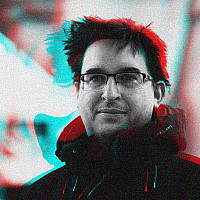 Shiver is producing a new one-off documentary for Channel 4, going behind the scenes of one of the country's busiest wedding planners.
Raj Somaiya and his Manchester-based team think nothing of 40 dish banquets, film stars flying in from Mumbai or grooms arriving by helicopter. Their guest lists often number 4 figures while the budgets head closer to 7 figures.
The 1x60 minute feature with the working title Bindis, Bhajis and Brides, is being made by ITV Studios' factual arm, Shiver, at MediaCityUK.
"We're really excited about this project, The Asian weddings market is big business in the UK and straight talking Raj brings a refreshingly candid insight into this world," said executive producer, Sally Evans.
As well as looking at the weddings themselves, the programme will examine Britain's South Asian population.