04 August 2014
Merseyside stars as BBC Four Goes Abstract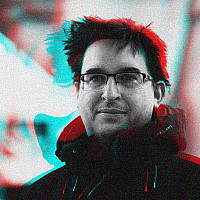 BBC Four is to celebrate abstract art in a new season of programmes this autumn.
One of the headline commissions is the Merseyside Mondrian, a collaboration between the BBC, Tate Liverpool, Culture Liverpool and Open Culture.
They are joining forces to create a piece of art on the pier head in Liverpool, made up of more than 1000 people.
Inspired by Dutch artist, Piet Mondrian - who created abstract paintings of coloured squares, rectangles and thick black lines - the Merseyside Mondrian is to reflect the people and passions of the region.
"It's in the spirit of the abstract artists to do something a bit unexpected, so we thought a huge masterpiece made out of people seemed like a fitting tribute! Liverpool is filled with colour, excitement and energy so we hope as many different groups and communities as possible want to come and be a part of the spectacle," explained Robin Kemp, event editor, BBC North.
Each square in the work will be curated by a different group. Some will be performing, some will hold up blocks of colour and others will create their own piece of art.
It will happen on September 6th, with the artwork photographed and filmed from the top of the Liver Building. It will also be featured on The One Show.
"Abstraction is one of the boldest innovations in the entire history of art, and it's fabulous to be able to turn BBC Four over to celebrating its achievements. From commissioning original on-air artworks and powerful and polemical film-making to driving events, discussion and coverage across the BBC, BBC Four Goes Abstract is a really exciting moment for the channel, demonstrating its distinctively in-depth and innovative approach to big subjects," said Cassian Harrison, channel editor, BBC Four.
In addition to the Merseyside Mondrian, BBC Four has commissioned a number of documentaries. It has also asked four artists to produce their very own channel idents, inspired by the spirit of abstraction.