26 August 2014
Made in Leeds to go live in October as it unveils staff and programming plans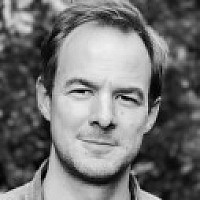 Made in Leeds has released more details of its programming and staff as it confirmed plans to go live in October.
Made TV won the local TV licences for Leeds, Newcastle and Middlesbrough, as well as Cardiff and Bristol.
It beat four other applicants to the Leeds licence, which has a potential reach of 1.2m homes, and originally there were hopes to launch as early as last November.
However, station head Isi Abebe has confirmed to Prolific North that launch is now set in stone for October, with the exact date to be revealed as part of a city-wide marketing campaign.
Made in Leeds's Isi Abebe
A total of six full-time journalists will work in the newsroom, producing half-hour bulletins at 6pm and 9pm - putting it in direct competition with ITV Calendar's early evening bulletin.
A further five full-time staff will produce the remaining local programming, supported by a "wide pool of freelance reporters and producers".
Together with sales staff, Made in Leeds will have a core team of 16 full-time staff, assisted by a central backroom staff covering HR, admin, playout services and acquired network programming. Most staff will be starting on September 1.
Adebe said: "There's no book you can buy or YouTube video you can watch to tell you how to launch a local TV station. But what you can have are the right people in place, with the skills and experience necessary to deliver the right broadcast solution fit for your audience.
"We are fortunate at Made in Leeds to have exactly that: a central team with a history of deploying broadcasting operations across Europe, combined with a local team that understands the culture and attitudes of its audience.
"Since Made in Leeds won the licence to broadcast local TV to our city last year there has been a period of noticeable quiet, as the team behind the scenes have been hard at work acquiring the necessary investment and building a strategy to launch and sustainably run a television network.
"Now that is in place, and we are implementing the broadcast solutions proposed in our application.
"It's been very exciting for me, four years after first walking into our home on Chapeltown Road, to see what was once a run-down community studio transformed into a modern broadcasting facility. We have over 2,500 square feet of studio space in which we will be producing a roster of core programmes to cater to the diverse tastes of our audiences.
"And the people who have walked through these doors in recent weeks share my excitement as we finally sign off on programmes we have developed with creative partners and talented people from around the region."
The government's local TV project has suffered a number of setbacks already, with London Live blighted by poor ratings and Birmingham's licence-holder going into administration.
But Adebe believes that now is a good time to launch - and that local TV can be sustainable in Leeds.
"This is a city with momentum, with a population big enough to make local TV commercially viable, and yet small enough to retain a collective identity that we can connect with - a challenge with which I suspect broadcasters covering London would struggle," he added.
"We believe local TV will succeed, but Leeds more than most is best placed to make it a real and lasting success. Only time will tell."