29 August 2014
Lancashire taxidermist features in All Creatures Great and Stuffed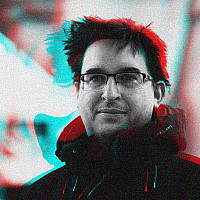 A Blackburn taxidermist, who uses roadkill as her models, will feature in a new programme from BAFTA-nominated director, Matt Rudge.
He will film the best and worst examples of taxidermy from around the world. This includes a Dutch artist who's pet cat, Orville, was killed by a passing car.
That cat is now Orville-copter, the world's first (and only) radio-controlled flying stuffed cat. He's now moved onto other animals, including a flying ostrich and "a turbo shark."
In Blackburn, Nicola sells her roadkill taxidermy online, but she's about to open a shop. This will include a fox face mask, a fortune-telling squirrel and a unicorn rat, surrounded by bubbles.
All Creatures Great and Stuffed airs on September 10th at 10pm. Rudge is the producer and director of the show, which is made by Mentorn media.