19 August 2014
Home Affairs Committee questions BBC and South Yorkshire police over Sir Cliff Richard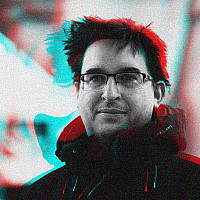 Keith Vaz, the chairman of the Home Affairs Committee has written to the BBC director general and South Yorkshire Police's chief constable to ask how the BBC knew Sir Cliff Richard was being investigated.
Vaz has asked for a reply by midday on Friday and has also warned both men that they could be asked to give evidence to the committee.
The search related to an allegation of a historical sex offence, which Sir Cliff Richard stated was completely false.
Uncertainty remains, however, as to how the BBC knew that South Yorkshire Police was running an investigation to start with. This is one of the questions posed by Vaz, along with whether the police confirmed the time of the search to the journalist, or indeed journalists. He also wants to know whether the time and date of the search was changed and how many officers knew about it.
Over the weekend, the police issued a statement to say that it reluctantly cooperated with a BBC reporter, promising to notify them when the search would take place, because "to do otherwise would risk any potential evidence."
The BBC's head of news gathering said that the original source "was not South Yorks Police."
Shaun Wright, the South Yorkshire Police and Crime commissioner has also announced that he will commission an independent review of the events which led to the BBC knowing about the raid.
It will be led by former chief constable, Andy Trotter, who was the chair of the national police communications advisory group.
"Questions need to be answered as to the original source of the leak, which put the force in a difficult position when approached by the media. In the meantime, working to protect the integrity of this investigation has been, and will continue to be of the utmost importance. It would therefore not be appropriate at this stage to comment any further on operational policing issues when an investigation is on-going," he stated.