12 August 2014
Ex-referee Webb to advise BBC, Sky and BT Sport at MediaCityUK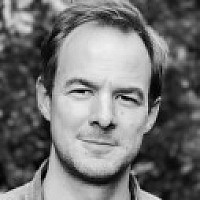 It's been revealed that newly retired referee Howard Webb won't be putting his feet up on Saturday afternoons - he'll be working in an advisory role to broadcasters at MediaCityUK.
Former World Cup final official Webb last week surprised the football world by announcing his retirement from refereeing to become the technical director of the Professional Game Match Officials Board.
Howard Webb retired from officiating last week
And as part of that role, Webb will work alongside former ref Dermot Gallagher and watch every Premier League game from the BBC's base in Salford.
Match officials are still prevented from commenting on games by the Premier League, but Webb and Gallagher will be able to provide explanation to the BBC, Sky and BT Sport as to why referees make certain decisions during a game.
Their new Saturday base will also mean they will be only a few yards from the studio where Match of the Day is recorded every week.
Referees chief Mike Riley said: "Howard knows refereeing inside out, can put himself in the mind of the referee that day and can explain what goes on.
"We don't want that for every decision but when it is important to get the message across, we will. This season we have a dedicated centre at the BBC on each match-day, so Dermot and Howard will be sat in a studio in Salford, watching the games."