18 August 2014
Channel 5 goes behind the scenes at Liverpool Women's Hospital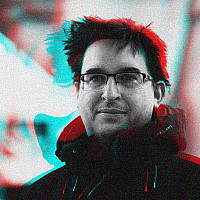 Channel 5 has commissioned a documentary that will go behind the scenes of the UK's largest neonatal unit.
Made by Special Edition Films, Saving Babies, will feature some of the 1200 babies and their families, cared for by Liverpool Women's Hospital each year.
"The birth of a baby is supposed to be a joyous time, but if the baby is born early or unwell then everything you've planned and expected is turned on its head. Saving Babies shows how medics do more than treat the babies, which is traumatic enough, they get the parents through the most trying times you'll ever experience – it's humbling to see what they call a job," said Ravinder Chahal, executive producer for Special Edition Films.
The series is being produced by Alex Raw, with Nick Zimmerman and Jimi Simpson editing.
"This series offers a fascinating and timely insight into a world we all hope we never have to experience for ourselves; and it celebrates both the remarkable work of doctors treating tiny patients days, hours or just minutes old – and the extraordinary courage of the parents holding vigil at the side of the incubator day after day," added Simon Raikes, commissioning editor for factual at Channel 5.
A transmission date hasn't yet been announced.