03 July 2014
Ofcom awards 7 community radio licences in the North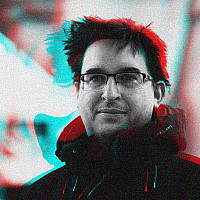 Seven community radio licences have been awarded in South Yorkshire and the North West.
As well as Ribble FM, Ofcom has approved 5-year contracts for Radio Barnsley, Bury Community Radio, Heritage Community Radio (Manchester), Radio Warrington, Beyond Radio (Lancaster/Morecambe) and Radio Victoria (Blackpool).
A further 7 stations had their applications turned down - Trafford Sound, Retro Radio (Leeds), FM Manchester Asia, Blackburn Youth Radio, Monster Radio (Preston), Mighty FM (Southport) and Radio Scarborough.
Radio Barnsley's chairman, Dave Richardson said:
"This has been so long in the making! We have been trying since the first mention of Community Radio by the then Radio Authority. Prior to Barnsley getting a small scale Commercial radio station, Radio Barnsley was invited to become one of the trial community radio stations, however, due to the time tabling the commercial radio licence had already been put up and stopped us doing this."
Its target areas are Atherlsey, New Lodge and Lundwood and it will be broadcasting on the AM frequency - due to a shortage of FM frequencies in South Yorkshire.
Bury Community Radio is led by Project 29, a registered charity, which offers media training to improve employment skills.
Heritage Community Radio, based at the British Muslim Heritage Centre in Manchester is behind Radio Ramadan.
Radio Warrington has been through a number of guises since its launch 7 years ago as Radio Worm. It will also be broadcasting on the AM frequency.
"This is fantastic news not only for all of our volunteers and listeners but also for everyone in Warrington, as we now have our own bespoke radio station which will be full of local news, information, sports reporting and outside broadcasts involving and including as many local people, businesses and organisations as we can," said station manager, Steve Lewis.