04 July 2014
Mike Newell joins movie industry event in Liverpool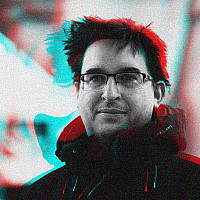 Mike Newell will be one of the speakers at a film business event at the Liverpool International Festival for Business later this month.
He'll join Colin Vaines (Gangs of New York) and Mike Hodges (Get Carter) as delegates learn how to take a film from the page to the screen, through fundraising, marketing, promotion and distribution.
Mike Newell
It's part of a wider look at the global business of film and attendees will also be able to pitch their film ideas directly to a panel of experts including Creative England's Chris Moll and Jeremy Baxter from Pinewood Pictures.
"The Dream Factory promises to be a vibrant, informative and richly entertaining two-day immersion into the best of British and international cinema," said Stuart Ford, curator, Dream Factory and founder and CEO, IM Global.
"It is fantastic to be part of the International Festival for Business showcasing the richness of the UK's creative industry. The Festival is not to be missed and I'm very excited to be in the thick of the action."
There will also be a special screening of BBC's "most ambitious 3D nature film to date". Enchanted Kingdom was filmed in Africa and is set for release later this year.
The Dream Factory event takes place on the 14th and 15th July.
Speakers include:
Mike Newell (Harry Potter and the Goblet of Fire, Donnie Brasco, Four Weddings)
Mike Hodges (Get Carter, Croupier)
Colin Vaines (Gangs of New York)
Guy Heeley (Locke)
Ben Pugh & Rory Aitken (Autobahn, Welcome To the Punch, Shifty)
Nick Murphy (The Awakening Blood)
James Richardson (Walking on Sunshine)
Liza Marshall (Before I go to sleep)
Pippa Harris (Revolutionary Road)
Hugo Heppell (Screen Yorkshire)
James Richardson (Vertigo Films)
Dave Shear (Shear Entertainment)
Martina Ternstrom (Kock Media)