03 July 2014
Lime Pictures produces USA reality dating show The Singles Project for Bravo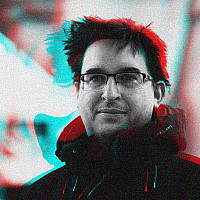 Lime Pictures has joined forces with parent company, All3Media America to produce a new interactive, reality dating show for Bravo in the US.
It comes following a number of key hires by the Liverpool-based company to increase its influence in North America.
The "docu-series," The Singles Project, is being produced in real-time, so that viewers can interact via social media, with comments not only being screened, but passed on to the 6 members of the cast, who'll be encouraged to respond on social media as well as on camera during the following episode.
"It's not just another dating show," Bravo's Shari Levine, told Variety.
"It really is a show that lives and reacts and is a moment in time as you are seeing it. It breaks the fourth wall."
The shows are about the New York dating scene and the cast members are young, single professionals, looking for dates.
Viewers will also be able to log on to The Singles Project website to see if they can meet or even end up dating the single of their choice.
Lime has previously worked on "real-time" production with The Only Way is Essex, which is produced only a few days before it airs.
All3Media's Eli Holzman and Stephen Lambert (Faking It, Wife Swap, Undercover Boss) are the exec producers for All3Media, while Kate Little, Claire Poyser and Derek McLean will exec for Lime Pictures.
Phil Harris, who joined Lime in February to promote the company in the United States, is co-exec producer.
"We are really excited to be producing our first real time entertainment series for Bravo in the US. Delivering the perfect blend of appointment to view television and heightened viewer interaction, real-time is of huge interest to the US market," said Kate Little, joint managing director of Lime.
It's a further step into the USA for Lime, which earlier this year was commissioned by The Disney Channel to make its first live action production, Evermoor. This will be broadcast in 160 countries, including the USA. It was filmed in Warrington and Cheshire, with post production in Liverpool.