16 July 2014
Gateshead return for BBC Radio 3 Free Thinking Festival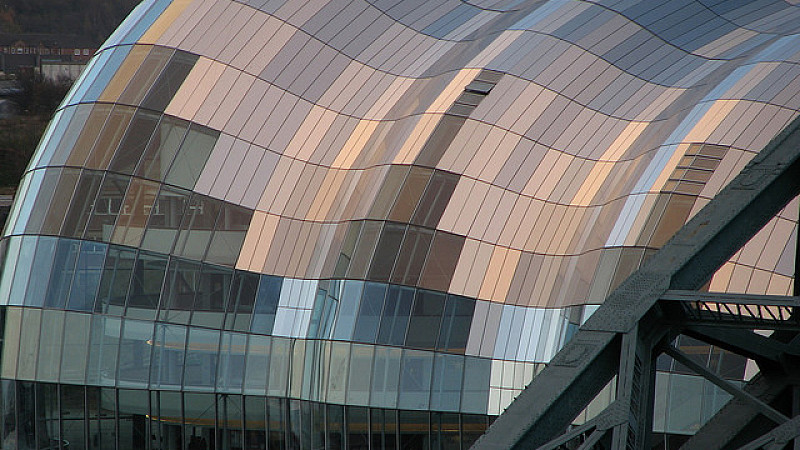 Sage, Gateshead. Picture: Glen Bowman
Now in its ninth year, BBC Radio 3's Free Thinking Festival is returning to Sage Gateshead in October.
The festival brings together high-profile figures from the worlds of arts, science, politics and literature to discuss and challenge current thinking on a range of topics, this year focusing on a theme of 'The Limits of Knowledge', with lectures and discussions on subjects including the role of the imagination, self-knowledge and the mysteries of the financial world.
Radio 3 transports much of its weekend schedule to Sage Gateshead as part of the festival, allowing Free Thinking audiences the chance to see many of Radio 3's regular programmes being broadcast live from the venue, including CD Review, In Tune, Live In Concert, Music Matters, Sound Of Cinema and Words And Music.
Head of Speech Programming at BBC Radio 3, Matthew Dodd, said: "It's great to be bringing BBC Radio 3's annual festival of ideas back to one of the North East's leading arts venues, in this, Sage Gateshead's 10th anniversary year.
"The 2014 festival is gearing up to be as thought-provoking and stimulating as ever, with this year's theme of the limits of knowledge touching on many of the uncertainties and boundaries of what we know about the world around us. We're looking forward to broadcasting more live Radio 3 programmes from Sage Gateshead than ever before and we're sure that the weekend will create compelling debates for the audience at the venue and at home to enjoy."
Free Thinking is broadcast on Radio 3 over the weekend of 31 October - 2 November and in the three weeks following the festival. All the debates and lectures will be available as free downloads.
Highlights across the weekend include:
folk musician Eliza Carthy
John Lanchester unlocks the mysteries of the financial world
Alison Light asks if there's more to learn about the working-class past
Elif Shafak, Turkey's best-selling writer, speaks on the role of the imagination
Ben Saunders and Meredith Hooper discuss Antarctica
Paul Dolan explores self-knowledge and how we can become happier
Saturday evening cabaret and Sunday morning with Ian McMillan in The Verb
Free Thinking will feature this year's newly announced Radio 3 and Arts and Humanities Research Council New Generation Thinkers who will be delivering a series of essays on topics ranging from natural deception to animal rights and American consumerism.
All events are free to the public. Tickets will be available from Monday 6 October. For further information visit www.sagegateshead.com/freethinking.