15 July 2014
Female filmmakers targeted by new Creative England programme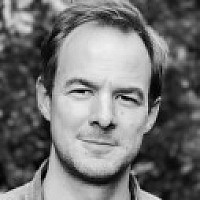 Creative England has teamed up with Big Talk and Baby Cow to launch a new comedy shorts programme aimed at female filmmakers.
iShorts+: Funny Girls is for female directors and writer/directors working in film comedy across England. The creators of up to five shorts will receive a £10,000 production award, intensive development support through a two-day comedy residential workshop in Brighton and access to mentoring from leading production companies.
It's delivered through Creative England's Sheffield and Brighton Talent Centres as part of the BFI Network.
Henry Normal
Celine Haddad, senior film executive for talent development at Creative England, said: "We know that there is a wealth of female filmmaking talent out there but we also know that we need to see more of this diverse talent and their projects making it onto our screens.
"We want to help nurture aspiring female filmmakers, help them hone their craft in the short film medium and use that as a springboard to sustain a lifelong career in a feature film genre that is proven to entertain cinema audiences worldwide, time and time again."
Aspiring female filmmakers can work in anything from narrative short film and TV sketch and sitcom to theatre and online.
Henry Normal, co-founder of Baby Cow, said: "At Baby Cow we believe everyone has a story to tell. The more we hear stories from new perspectives the more our enjoyment and understanding of the world is enhanced."
Filmmakers can find out more on the Creative England website.