10 July 2014
Cosgrove Hall Fitzpatrick sets up fund to encourage children's TV investment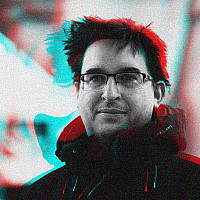 Cosgrove Hall Fitzpatrick (CHF) has set up a new investment fund, to offer potential investors the opportunity to buy a share of its future output.
Historically, the Manchester-based firm is behind hits including Danger Mouse, The Wind in the Willows, Count Duckula and Postman Pat. 
Since relaunching , it has just completed its first series for Channel 5. Pip Ahoy! is voiced by Sir David Jason, who also is a board member.
"Subscribers to the CHF Media Fund will be investing in companies which each own the intellectual property (IP) rights in an individual new family entertainment show," explained Adrian Wilkins, CEO of CHF Enterprises.
"The capital raised will be used to develop and produce the shows for broadcast. Each investor will have a stake in at least one show in production, as well as in new shows in development. Investors stand to benefit from the revenue generated by the shows in which they invest through the sale of broadcasting, licensing and merchandising rights and many other monetisation avenues."
The fund is expected to qualify under either the Enterprise Investment Scheme or the Seed Enterprise Investment Scheme, which offers tax relief to potential investors.
An EIS was used to fund Pip Ahoy! and new series, HeroGliffix.
After much lobbying by the industry, productions should qualify for the new Animation Tax Credits, which effectively provide a rebate of up to 20% of each show's budget.