04 July 2014
Channel 5 orders Age Gap Love from Nine Lives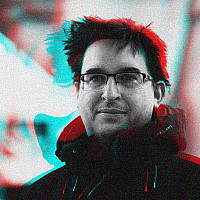 Channel 5 has announced a number of factual commissions, including a new series of Age Gap Love from Nine Lives Media in Manchester.
The 3x60 minutes series follows a one-off documentary, She's 78, He's 39: Age Gap Love which achieved 2.1m in ratings and a 7.9% share
Nine Lives has filmed with more couples showing that age is no barrier, despite "backlash and abuse."
It's one of a number of factual returns, including Can't Pay? We'll Take It Away and The Nightmare Neighbour Next Door, which have seen Channel 5 grow its share of viewing across 8-11pm.
"We've had a great year with strong ideas that are engaging with our viewers. One of my promises was finding returnable hit series and these shows prove we are delivering on that commitment," said Ben Frow, Channel 5's director of programming.
It was ordered by Guy Davies, the commissioning editor for factual and will be exec produced by Cat Lewis.