07 July 2014
CBBC to bring back Horrible Histories for sixth series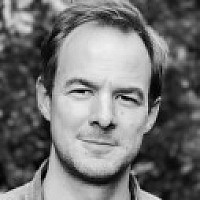 CBBC is planning to bring back Horrible Histories for a sixth series.
Speaking at the Children's Media Conference in Sheffield, controller Cheryl Taylor confirmed she was in advanced talks with producers Lion Television and Citrus Television, as reported on Broadcast Now.
CBBC's Cheryl Taylor
It had been thought that the children's sketch show was retired after series five.
But Taylor said: "It seemed too good an opportunity to say 'that's it'. It's a brand that the audience adores and possibly more than any other show on the channel, it manages to sit in two different genres.
"It can absolutely be enjoyed as a comedy, but everything is factually correct."
New additions to the cast are being considered. A number of Horrible Histories actors are to appear in the second series of Sky 1 fantasy comedy Yonderland, set to air in 2015.