01 July 2014
BBC to move Woman's Hour production out of Salford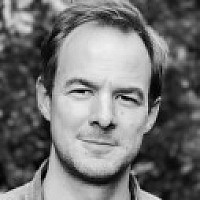 The BBC is to move production of flagship Radio 4 programme Woman's Hour out of MediaCityUK.
Production of the show - which has been on air since 1946 - has been split between Salford and London, but from next April the broadcaster will move production of all episodes to London.
Jenni Murray currently hosts the show on three days a week, with Jane Garvey presenting for the other two.
Although it runs against the Beeb's current policy of moving production out of London, the move is part of its Delivering Quality First initiative, aimed at saving £700m.
Last month the BBC announced that 65 jobs would go as a result of a "major internal reorganisation" of its Radio division
A BBC spokesman said: "As part of BBC Radio's £38m DQF savings target, we have reviewed the way we make programmes and decided that, by having a single production base for Woman's Hour, we can reduce costs without affecting listeners' enjoyment of the programme."
Other radio shows, such as BBC Radio 4's You & Yours, will continue to be made at Salford.