15 July 2014
BBC denies it will be bringing SuperTed back to life again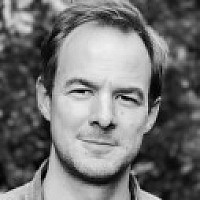 Classic children's TV series SuperTed is being brought to life again - but not with the BBC.
The Radio Times has reported that co-creator Mike Young is working on 26 new episodes starring the Welsh bear rescued by Spotty Man's cosmic dust.
Created in 1978 and initially broadcast on BBC One between 1983 and 1985, Young is hoping to draft in Derek Griffiths, the original voice of SuperTed. Actors Jon Pertwee and Roy Kinnear also provided voices for the original.
But despite the BBC having revived a number of other classics recently - including The Clangers and Danger Mouse - a spokesperson confirmed to Prolific North that any suggestion SuperTed was next in line "simply isn't true".
The spokesperson added that the broadcaster "hasn't commissioned any new episodes of Super Ted".
Young is planning a return to the small screen by 2016, with Abbey Home Media in place for production and distribution.
He will reportedly be offering the new episodes to broadcasters later this year - will the BBC have a change of mind then?
Here's a reminder of how each episode of 1980s SuperTed began...