24 July 2014
£1m growth planned as 422 acquires Just Shoots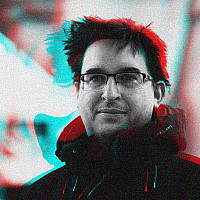 Just Shoots has been acquired by 422 for an undisclosed sum. The production services company will now operate under the new brand of 422 Shoots.
Former owner, Eileen Gartside, will continue to head up the business.
It comes as Manchester-based 422 seeks to drive growth, with an additional £1m in revenue planned for the next 12 months. That's partly through the acquisition and also through the appointment of a new client services director, Gemma Ackerley - formerly business director at Carbon Digital.
"The time is right to diversify further and build upon our strong foundation to accelerate growth. Manchester remains a vibrant centre of creativity and bringing on board some of the region's best talent and great skills with Eileen and 422.shoots alongside Ackerley's appointment, ensures we are well-placed to deliver new revenues of £1,000,000," explained Martin Hulme, technical director and co-owner.
"It cements our commitment to delivering great work to our clients based in the North West, Scotland and further afield. By combining acquisition and recruitment we aim to accentuate and expand the company's portfolio of work and that of the region, in particular the great cities of Manchester and Glasgow."
Just Shoots has recently provided production services to MJZ for its Chevrolet commercial for Manchester United; Hanrahan for the Joe Hart Head and Shoulders ads; and Nokia for Production International