19 June 2014
Pinewood gets green light for expansion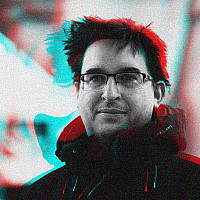 The Government has granted planning permission for Pinewood's multi-million pound expansion plans.
The studios, which are primarily owned by 3 North West companies, appealed a decision by the local council, which said the £200m development was an "inappropriate expansion" into the green belt.
"Our project builds on the success of the Government's policy for the creative industries and addresses the shortage of stage space in the UK.  As a result of today's green light from the Secretary of State, thousands of much needed new jobs will be created in this growing sector of the economy.  We want to begin construction as soon as possible.  I'd like to thank colleagues both within and outside the industry, for the tremendous support they have given the project," said  Ivan Dunleavy, chief executive of Pinewood Shepperton plc.
The 100,000sq m expansion will include studios and stages, workshops and production offices. During the process, the company said that they would create 3100 net additional jobs and £194m private sector infrastructure investment.
Pinewood Shepperton is primarily owned by Peel's Goodweather Investment Management (58.05%), with Warren James Holdings in Cheshire having a 26.69% share and the Isle of Man's Treasury Department holding 9.9%).