05 June 2014
Line-up announced for Children's Media Conference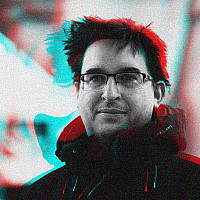 Buyers from around the world will be attending this year's Children's Media Conference in Sheffield.
It's the second year running that the event has held an International Exchange to bring together producers, writers and digital agencies with buyers and funding agencies from overseas.
"The International Exchange is a vital part of the Children's Media Conference, allowing a focussed environment for delegates from all over the world to collaborate and forge partnerships which will drive projects forward and foster the synergy between creativity and business which we strive to achieve at our event," said Greg Childs, editorial director at CMC.
"The UK has recently been boosted with the animation tax break, and we aim to provide a platform for partnerships to arise which are able to make the most of opportunities like this internationally."  
ZDF Junior, TV3, NRK Super, Canal+ and Hasbro International are amongst those attending, as well as Rovio and UYoung Media.
The conference starts on 2nd July and will have a total of 50 conference sessions and masterclasses. Keynotes will be delivered by Michael Acton Smith, the CEO at Mind Candy, while Helen Goodman MP, the shadow minister for culture, media and sport will join a debate on the BBC's Charter Renewal.