05 June 2014
ITV uses Bloom's Whisper to support second screen advertising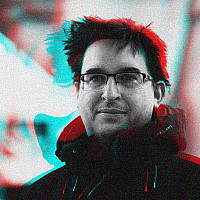 ITV has announced that it will be using Bloom's Whisper tool as it begins to offer second screen advertising solutions.
Whisper was first publicised in April 2013, with the Leeds agency stating it had attracted interest from big brands. 
Alex Craven
It's been designed to offer advertisers a range of planning insights and creative solutions using social data generated from second screen (tablet, smartphone) television viewers.
"Consumers are now interacting and discussing ITV content in huge volumes, which provides advertisers with an opportunity to engage with this audience," explained Alex Craven, CEO of Bloom.
"We want to help advertisers develop strategies that treat adverts as an extension of the entertainment and deliver an even better return on their investment."
Bloom has worked alongside ITV for some time and it recently worked on the Lego-takeover of the Dancing on Ice ad break.
"We are delighted to be working with Bloom to offer brands a unique insight into consumer engagement with their adverts via the second screen and social platforms," stated  Stephen Poole, multiplatform group sales controller at ITV.