26 June 2014
ITV partners with Imperial War Museums for World War One centenary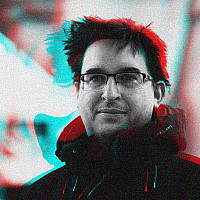 ITV will be marking the centenary of the First World War, through a partnership the the Imperial War Museums.
Made by Shiver, The Great War: The People's Story is a 4 x 60 minute series, featuring the stories of ordinary people from across the country and social divide, including soldiers and those they left behind.
Narrated by Olivia Colman, the stories have been sourced from libraries around the country and the War Museums' own archives. A cast including Alison Steadman, Daniel Mays, Claire Foy, Brian Cox, Romola Garai, MyAnna Buring and Matthew McNulty will speak the words as they were written in the diaries and letters.
"This programme gives the stage to the authentic voice of the British people as they endured over four years of the greatest violence in human history," said Richard Klein, ITV director of factual.
"The diaries, letters and memoirs of privates and officers, wives and mothers, working class and the well-to-do all brilliantly and emotionally document the journey from the patriotism and positivity at the start of war to the gradual understanding of the deadly and mind-shattering realities of modern warfare to the final days of simple endurance and exhaustion. This is a beautifully composed portrait of a country during a war that changed everything for everyone."
A book will be published to accompany the programmes.
"Alongside the heartbreak and horror of war, Britain was changing at an amazing pace for everyone and there is something hugely powerful about reliving this through the people who never thought their voices would be heard," added Ollie Tait, executive producer.
"We really wanted The People's Story to be a world apart from the usual approach to the First World War and to make it about us, to bring to life the treasured letters that are tucked away in attics across the nation."
Two additional films have also been commissioned by ITV, including The Pity of War: The Lives and Loves of the War Poets. The hour-long film stars John Hurt and recounts the relationships between Siegfried Sassoon, Wilfred Owen and Robert Graves.
The second, The Pals Army (working title), is being made by Testimony Films and will look at the story of the million young men who answered Lord Kitchener's rallying cry to sign up and fight for their country. The Pal's Battalions were mainly in the North of England and this features rarely seen archive from the men themselves.