19 June 2014
Half of BBC North staff don't believe there's career development in Salford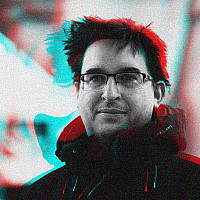 A survey of staff at BBC North has found that increasing numbers don't believe there are enough career development opportunities at MediaCityUK.
Published in staff magazine, Ariel, 53% of respondents said they thought they could develop their careers at BBC North. However, that figure has dropped from 56% last year and 66% the year before.
That said, 70% felt that the offices were a creative place to work, with 78% of the 2500 staff  happy to work there.
"In the first year, we filled 790 jobs because we were in set-up mode. Since then we've had about 250 appointments a year but what that also means is, nearly every working day, someone on the Salford site starts a new gig and we've got to convert that energy and excitement and make staff feel they have a shot at that," said human resources director Ken Lee.
"I think we've got more work to do in terms of helping staff find their career paths within BBC North, and make the most of every opportunity."
The lack of confidence in terms of career progression is partly being attributed to the Delivery Quality First plans, which have seen major restructuring across the BBC
Lee also responded to the joint working party set up following complaints at the Religion and Ethics.
"When there is uncomfortable feedback, you can either resist it and put your head in the sand, or you take it on the chin and say what can we do differently. I think that management team deserve a lot of credit because they've taken the latter, they've started doing things differently, listened to the staff even when that was uncomfortable and I'm absolutely convinced they're on the right track," he told Ariel.