12 June 2014
The Gate's Wallace on filming Vauxhall's Stand Together ad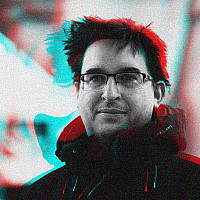 The Gate has produced the new World Cup television campaign for Vauxhall, through the car manufacturer's advertising agency, McCann Birmingham.
The "Stand Together" promotion is running to coincide with the brand's sponsorship of the England football team. It features Steven Gerrard, Wayne Rooney, Joe Hart and staff from the Vauxhall plant at Ellesmere Port.
Director, Cosmo Wallace explained how, despite the time and creative constraints, it has become one of his best jobs to date.
"The Vauxhall shoot was my favourite kind of job: where the opportunities come from the challenges," he said.
"Barrie and Tim - the creative team at McCann Birmingham - myself and the rest of production were constantly having to change course and improvise the best solution to a constantly changing shoot environment over a five day shoot.  That's the way I like it."
Wallace added that he wanted to have a more "nuanced" approach to filming the players compared to other World Cup ads they feature in.
"I promised them [the client] that I would keep a more hand-made and personal touch to this ad, despite its size.  So we kept the crew very small, mobile and non-intimidating.  It's unusual in a production of this size to walk onto a set with a number of international footballers, and see the DP [director of photography] operating one camera and the director operating the other, but I knew this was the best way of getting the most personal, direct performances from the players."
DP Adam Hall was in charge of getting the wide shots, while Wallace filmed the close-ups. There was another advantage to the size of the crew - speed - the commercial had to be turned around quickly.
"On our location days, working with a small crew that was outnumbered by extras maybe 8 to 1, we needed to run an incredibly tight ship.  Production had to be incredibly active and Stevie Fylan, our AD [assistant director], runs the smoothest productions I've ever seen.  Adam Hall and our lighting department helmed by Phil Hurst really pulled off some amazing stuff through the logistical challenges we faced – I've never seen sparks hustle so fast!"
The crew shot on AR Steadicam, Octocopter, track and hand-held.
"We shot in buildings and inside moving buses and taxis, on bridges, ran up the Angel of the North following our extras."
Post production was completed at Edit 19.
"We not only had to go from transcoding the rushes to online in a little over two weeks, we also had to integrate the green screen footage of the players with CG backgrounds – and integrate the different plates of the players into the same shots and digital environments (because, of course we couldn't get all the players in the same place and time!)," continued Wallace.
"Neon were responsible for the CG stadium and crowd plates, Bent Ear were responsible for the sound design, and Edit 19 pulled everything into one cohesive whole.
"From the pitch, to the shoot, to the post, to the finished film -- this job was one of my very favourites.  We did it the way that our client, and our agency, and we ourselves wanted to do it.  That doesn't happen every day, which is what makes this job so special to me."