12 June 2014
Flix Facilities releases details of £1m MediaCityUK expansion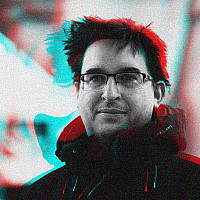 Flix Facilities has announced further details about its £1m expansion at MediaCityUK.
Leo Casserley
The post production house will build 10 finishing suites, two 5.1 dubbing theatres and a Da Vinci grading suite on the seventh floor of the White Tower.
The 5,500sq ft expansion was announced late last year and is in addition to its current operations in the centre of Manchester and The Pie Factory.
At the time managing director, Leo Casserley, told Prolific North that they were planning to diversify from purely post-production, with new studio facilities.
"When MediaCityUK first opened, I considered it to be a risk not to be here and since testing the water at The Greenhouse we haven't looked back.  Our proximity to Cbeebies and CBBC has strengthened our working relationship and while children's post production is key for us we now work across the board on documentaries, current affairs and drama," he said.
The company works on long-running series such as Postman Pat and Fifi and the Flowertots and in total it operates 42 edit suites, 6 dubbing theatres and CGI and graphics departments.
"Flix Facilities rise has been meteoric over the last three years and we have been working for some time to make these expansion plans a reality. There is a huge talent pool in the North and that combined with the technical capability at MediaCityUK will put Flix in a very strong position," added Stephen Wild, managing director of MediaCityUK.