26 June 2014
Flix Facilities and Kays set up at The Space Project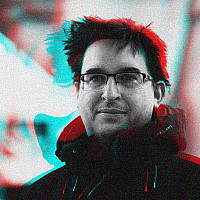 The rapid growth of Flix Facilities continues, with the post production house adding a fourth Greater Manchester office, this time at The Space Project.
Leo Casserley
Earlier this month, managing director, Leo Casserley  revealed details of its £1m investment at The White Tower in MediaCityUK. This new offering will be somewhat smaller in size, but is to appeal to companies using the new drama and television hub in East Manchester.
"The Space Project gives us the chance to be involved at the ground floor with a venture that we're not only sure will strongly support our growth ambitions, but provide us with the opportunity to contribute to Manchester's  ability to continue to produce content that is second to none the world over," he explained.
Kays, meanwhile, is the publisher of Kays Production Manual. Established 32 years ago, it's become the film and television resource for production teams. It will take up space within one of seven 410-795 sq ft boxes later this summer.
"I've no doubt that The Space Project is set to become a nationally and internationally renowned TV production facility and I'm delighted  to be amongst the first companies to be invited to come on board at the beginning of that journey," said Bernard Kay, founder of Kays.
"We'll be offering support to incoming productions and business' from our wealth of contacts and information and look forward to being a big part of the ecology."
The publisher already operates out of Pinewood Studios.
"The Flix model is all about demonstrating that the North can offer high class post services, while Kays' decision to join us at The Space Project is a further welcome professional endorsement of our objectives here," added Sue Woodward OBE, founder of The Space Project.
"We look forward to welcoming on board additional new businesses in the near future with the ability to make a similar contribution to our ambition to make Manchester the go to place for independent production facilities in the UK."