13 June 2014
Educating Yorkshire headteacher to deliver Children's Media Conference keynote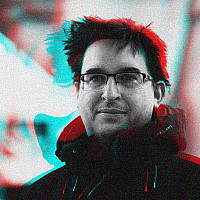 Jonny Mitchell, the head teacher of Thornhill Community Academy, will be delivering this year's keynote speech at the Children's Media Conference in Sheffield.
Mitchell's school was featured in Channel 4's documentary series, Educating Yorkshire.
Jonny Mitchell
"The approach we have cultivated at Thornhill focuses on developing students' emotional intelligence to allow them to grow into decent citizens. We have a responsibility as educators, but so do parents, friends and the media," he said.
"Acknowledging this I feel it is extremely valuable for educators to actively participate in discussions like those at CMC, and to share our understanding with an industry which will impact their lives as much as what happens in our classrooms."
The event, which takes place from 2nd to 4th July is the largest of its kind in the UK. It features broadcasters, producers, film-makers and commissioners from around the world.
"The CMC is committed to addressing all aspects of children's media and content creation - and an integral part of this is looking at education, how it influences the development of projects and ultimately how children interact with the media we create. Jonny is able to provide a unique insight to the audience, dealing daily with children in the key stage of their lives when they are refining their identities and opinions as individuals," added Greg Childs, editorial director at CMC.