19 June 2014
Channel 5 commissions 100% British in Cheetham Hill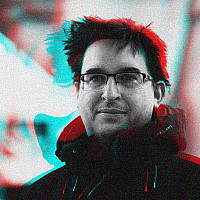 Channel 5 has revealed details of a new series, which will look at multiculturalism in "one of the most diverse streets in Britain."
100% British is being made by The Garden Productions (Bedlam, 24 Hours in A&E) and is being filmed in Cheetham Hill, Manchester.
According to the 2011 census, it is one of the most multicultural places in the world. In just 2 square miles, 30 languages are spoken and there is a mix of Mosques, Sikh Gudwaras, Churches and Synagogues.
The production team say they want to get to the heart of the community and find out how families from different faiths, nationalities and generations live, work and celebrate together.
"This is a great opportunity to look at the long established immigrant communities on the edge of one of Britain's most multicultural cities. It will be an inspiring, humorous and uplifting look at the people of Cheetham Hill – an area people love and are deeply proud of," said Danny Horan, executive producer of Bafta-winning, The Garden Productions.
The question they will pose is, with so many cultures living together, what does it mean to live in Britain and can you still retain a sense of national identity?
"The series really gets to the heart of the multicultural Cheetham Hill community and provides an engaging and warm insight into the common ground of different people share in this town. With immigration in the news agenda at the moment it's refreshing to see a community in which so many cultures are enriching each other's lives," added Emma Westcott, commissioning editor factual.