09 June 2014
Channel 4 announces follow-up to Make Bradford British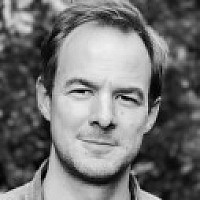 Channel 4 is to follow-up 2012's award-winning Make Bradford British documentary with a two-part series focusing on Leicester.
Make Bradford British, which won the Rose d'Or, brought together some of the city's British-born, multi-racial residents for a unique social experiment.
The new 2x60 series, Make Leicester British, focuses on a city whose ethnic makeup has undergone significant changes thanks to migration.
Make Bradford British aired in March 2012
Made by Love Productions and commissioned by Channel 4's head of documentaries, Nick Mirsky, it will bring together eight Leicester residents, four of them British citizens from various backgrounds and ethnicities, plus four migrants from central and eastern Europe.
As with the first series, everyone will live together in one house, eating together, managing a budget and going on trips together to explore their different senses of what it means to be British.
Executive producer Richard McKerrow said: "It's timely and fitting to be returning to this award-winning documentary format in the multicultural city of Leicester as immigration dominates the political agenda."
Channel 4's Mirsky added: "This is important thought-provoking television and more relevant than it has ever been. We are really pleased that such a strong team at Love Productions is returning to the format and confident that they will deliver intelligent and absorbing programmes."