15 May 2014
York's new TV channel asks viewers for a name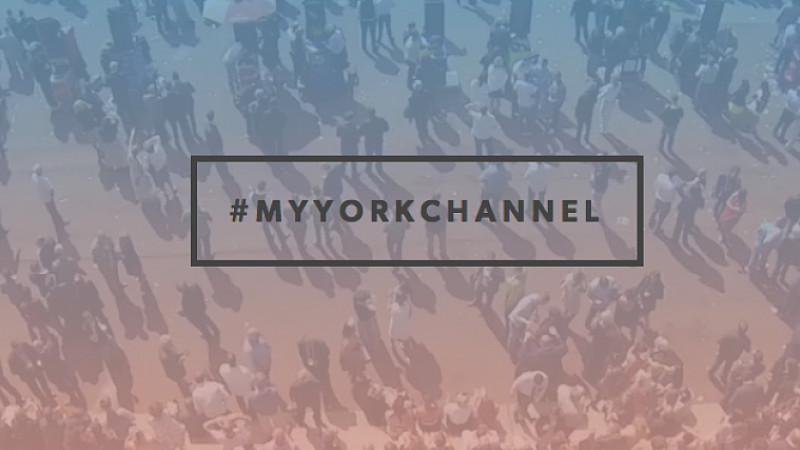 York's new local television channel has launched a campaign to select its name with the help of its future audience.
 
The channel with no name will be launching next spring is asking for ideas for its brand name in a campaign entitled #MYYORKCHANNEL that will run on Twitter and at the website www.myyorkchannel.com
 
Stuart Goulden, the channel's managing director, said: "Ever since winning the licence, we've wanted to involve the local community - our future audience – at the earliest possible opportunity. We hope people will join us in creating the TV channel they want to see in York, starting with its name."
 
Along with the competition, the channel has also released this new mini-documentary about Terry's as a taster of its future programming.
People are asked to contribute names that summarise the relevance to York in an instant, while offering something fresh to local television which takes on the channel's brand values of creativity, originality, inspiration, ambition, contemporary and fun.
 
The prize for the individual or company behind the chosen name is £1,000 and the opportunity to work with the channel's creative time to bring the brand to life. For everybody else, they hope it is the first of many opportunities to help shape the local television channel they want to see.
The 12-year DTPS licence to broadcast on Freeview channel 8 by Ofcom to a consortium of leading local institutions including One&Other TV, University of York, York St John University, SCY, Visit York, York CVS, City of York Council and the Yorkshire Film Archive was announced last November.
The channel is expecting to create 12-15 new jobs initially.
A board of judges formed from that winning consortium will select the name from the all entries.
 
* To take part in the competition, naming ideas can be submitted at www.myyorkchannel.com and via Twitter using the #MYYORKCHANNEL hashtag. The competition will run until 5pm on 27 June.