30 May 2014
Lime Pictures sees turnover break through £65m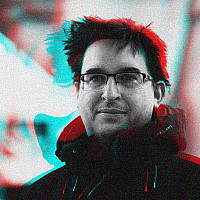 Lime Pictures in Liverpool has had another successful year, with a reported turnover of £65.6m for the year to August 31st. That's up from £58.7m the year before.
Profit for the producer of Hollyoaks and TOWIE has remained stable at £8.5m (2012: £8.1m).
Outlook for the company appears positive too, with Hollyoaks continuing to win awards and it's just completed filming on The Disney Channel's first live UK action production at Arley Hall in Cheshire. Elsewhere, structured-reality hit, The Only Way is Essex will air a 13th series on ITV later in the year.
In the report filed at Companies' House, it stated that "the directors believe that the company's position as one of the leading television production companies will enable it to maintain its current position in the future."
However, while the accounts have only just been filed, they don't take into account changes further up the organisation. Permira, which owns Lime's parent company, All3Media announced earlier this month that it was to sell All3Media to Discovery Communications and Liberty Global in a £550m deal.
According to Discovery, the deal won't impact on All3Media's various subsidiaries, including Lime, as their accounts wouldn't be consolidated into the new owners' financial statements.
The transaction is expected to close later in the year - subject to regulatory approvals.