08 May 2014
Discovery and Liberty confirm £550m All3Media deal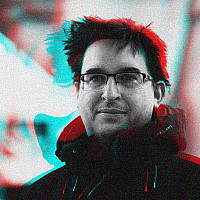 Discovery Communications has confirmed that it is to acquire Lime Pictures' parent company, All3Media, in a 50:50 joint venture deal with Liberty Global.
The deal is worth £550m ($930m) and it will be funded through a combination of equity and new non-recourse credit facilities raised at All3Media. Both Discovery and Liberty will contribute around £90m ($150m) in cash, but neither will consolidate All3Media into their financial statements.
The new owners stated that they would "preserve All3Media's creative independence and focus on serving its global broadcasting partners.
"The All3Media group will continue to operate under its own name with its own executive management team, and its existing creative operating model as a standalone, independently managed entity."
David Zaslav, president and CEO of Discovery added:
"For Discovery Communications, the world's #1 pay-TV programmer, it has always been about creating compelling content for our global audiences, and this partnership is yet another way for us to work with the best storytellers in the business," 
"This venture allows us to work closely with Liberty Global, a valued partner and the largest international cable company, in managing a financially strong, innovative and creatively prolific production company. We are very excited to support All3Media's talented management team as they continue their steady growth around the world."
While headquartered in the UK, All3Media has a presence in North America, Germany, the Netherlands and New Zealand. It also has a back catalogue of more than 8000 hours of content.
"We're excited to be partnering with Discovery on this transaction. In view of the increased competition for great content and non-linear rights, All3Media represents a smart strategic investment for us over the long-term," added Mike Fries, CEO of Liberty Global. 
"Just as importantly, we expect All3Media to provide very attractive financial returns given its growth potential and our proposed financing structure.  This is just the first step in our mission to own and develop content assets that support our core distribution platform across Europe."
All3Media was born out of Granada television, with 3 former execs of the Manchester-based company setting it up in 2002. Through a number of acquisitions, they built it into a super indie, with reported revenues in August 2013 of £505m.
Steve Morrison, the chairman and co-founder of All3Media, said of the acquisition: 
"I am delighted that the new strategic owners come with a long-term view of the importance of building a leading global content company and appreciate All3Media's distinctive philosophy of creative freedom and diversity. This new partnership will enable All3Media to expand further through multiple avenues of growth around the world, including in the U.S. market, which has been a driver for our business for the past several years. I wish to thank Permira, with whom All3Media has doubled the size of its business, and congratulate the company's fantastic management and staff for playing their part in All3Media's continuing success."
The transaction is expected to close in the third quarter, pending regulatory approvals.