08 May 2014
Discovery and Liberty "acquire" Lime parent company All3Media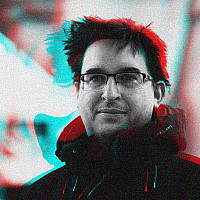 Discovery Communications and Liberty have reportedly acquired the British super-indie, All3Media in a £550m+ deal.
All3Media is the parent company of a number of high profile indies, not least Lime Pictures, North One, Studio Lambert and Company, producing the likes of Hollyoaks and Horrible Histories.
Reports follow several days of speculation regarding the future of the company, which is owned by private equity firm, Permira.
Up until this week, X Factor and Britain's Got Talent producer, FremantleMedia was thought to be the front-runner, but may have been put off by the speculated asking price of £500-600m. That's somewhat below the value that experts placed on it in 2011 when a sale was first rumoured - then it was £700m
It appears that Discovery and Liberty entered the fray after Discovery pulled out of the bidding for Channel 5. Yesterday as it released its first quarter results, CEO David Zaslav wouldn't be drawn on the rumours.
"We look at everything, but only want to buy assets that will help us strategically. We're in the 4th inning in terms of our growth strategy internationally."
He added that while it could achieve organic growth, the company would also be "opportunistic."
Liberty Global is one of the world's largest cable companies and owns Virgin Media in the UK.
All3Media was founded in 2002 by former Granada executives, Steve Morrison, Jules Burns and David Liddiment.
There's been no official comment from Liberty, Discovery or All3Media.