29 May 2014
"All-star cast from an all-star studio" - CHF produces first show for Channel 5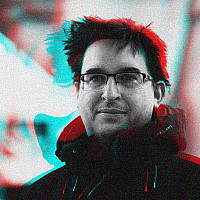 In a fortnight's time, the iconic Cosgrove Hall name will return to children's television.
Now Cosgrove Hall Fitzpatrick Entertainment (CHF), its first show, Pip Ahoy! will air on Channel 5 on 12th June.
Sir David & Solomon
"We are very excited to be launching the first new show from CHF Entertainment. There is a great deal of British heritage in the company and Pip Ahoy! features an all-star cast from an all-star studio," said Jessica Symons, head of children's at Channel 5.
"The show fits perfectly into our portfolio of children's programmes and is a great asset to our week day schedule. I am sure the Milkshake audience will take Pip and his friends to their hearts."
The series is aimed at the pre-school audience and features the vocal talents of Stacey Solomon who plays a pink flamingo; and CHF non-executive director and the voice of Cosgrove Hall's Danger Mouse, Sir David Jason. 
"I am delighted to be back working with the fantastic team that has created many award winning children's shows.  It is great to be part of something that I have believed in and to entertain children in an intelligent and wholesome manner. This is something that this British company has excelled at doing and has always been superior over shows of this nature from the States," said Sir David.
CHF Entertainment moved back to Manchester last year, 4 years after the company was shut down by its owner, ITV. Managing director, Simon Hall (son of Mark, who died in 2011) is targeting a £50m turnover within the next 3 years.
"We are delighted to be working with Channel 5 on the first animated series to come out of our studio. Pip Ahoy! uniquely evokes a special time and places for children and parents – summer adventures by the sea," said Hall.
"The pre-school audience is open to all kinds of animation styles and the variety out there is huge, but the most successful can often be the simplest 2d illustrative styles. We therefore developed Pip Ahoy! with this in mind.
"The pre-school age group is also unique because parental choice and influence holds the biggest sway. Parents are the prime ambassadors of a brand and if parents don't like the show, their child stands less chance of watching it. We believe we have created a show that will be respected and enjoyed by children and parents alike."
The series, which is produced by Helen Brown, follows a young pup called Pip and his best friend, Alba the kitten around the seaside resort of Salty Cove.
"We've created a warm and inviting environment, with stories that take our audience on a fun and exciting adventure with learning discoveries made along the way," said Brown.
"Our cast of characters fulfil the tried and tested formula for success, they're sincere and engaging but above all energetic and humorous, which our young audience will relate to. The first 26 episodes will be airing soon, with the second 26 episode's already in production. I'm sure the show will be well received, it has all the hallmarks of a great success!"
Worldwide licensing for the series was tied up in July last year, with Leeds-based Lisle International acting on behalf of the production company.