14 April 2014
Real Radio stations across the North to be relaunched as Heart next month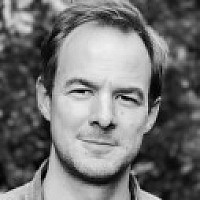 Real Radio stations in the North will be relaunched as Heart next month under plans announced by Global Radio today.
Heart, the UK's biggest commercial radio brand, will launch in the North West, North East and Yorkshire, as well as Scotland and South Wales, on May 6.
The network's reach will grow by 2 million listeners to 9.3m as a result.
Global Radio's Ashley Tabor
Network programme schedules on the stations will change to the Heart network, with presenters including Emma Willis, Stephen Mulhern, Emma Bunton, Toby Anstis and Mark Wright replacing Real Radio network presenters including Darren Parks, Debbie Mac and David Heane.
Ashley Tabor, founder and executive president of Global, said: "This is a huge milestone for the team at Global as we grow Heart's reach to 9.3 million listeners each week, the biggest commercial radio station in the UK.
"We are investing heavily in the launch of Heart in these new regions, with quality local programming and a superb new marketing campaign. The fact that there's now a commercial radio station in the UK that reaches close to 10 million listeners is also great news for our commercial partners."
The relaunch will be supported by a multi-million pound advertising campaign including TV, outdoor, press, online, social media and PR in all the new regions.