04 April 2014
Poor Law and Chartists spell trouble at The Mill - Channel 4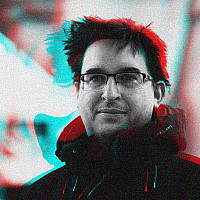 Channel 4's Cheshire-based drama, The Mill returns for a second series this year, set in the period between 1838 and 1842.
Filmed at Quarry Bank Mill, the 6-part drama will focus on workers during the social and political changes following the Poor Law Amendment Act and the Chartist rallies.
Inspired by the Mill's own archive, it will describe the lives of its founder, his family and some of the workers and apprentices.
"Filming scenes in the rooms in which the events actually took place is the strangest feeling," said Kerrie Hayes (Nowhere Boy, Kicks, Black Mirror), who plays the lead role of Liverpudlian apprentice Esther Price.
"We get a real sense of the history."
Hayes will be joined by new cast members including Mark Frost (Doctors, Jonathan Creek, Casualty), Laura Main (Call The Midwife, Monarch of the Glen, The Forsyte Saga) and Mark Strepan (Doctors, Brookside, Jonathan Creek). Newcomer Sope Dirisu will play Peter Gardener, a black apprentice who's been brought back from the plantations in Dominica.
"We are delighted to be involved again with this project. Inspired by the archive at Quarry Bank Mill, last year's drama series generated increased visitor numbers and stimulated huge interest in Quarry Bank and its history," added Eleanor Underhill, general manager, Quarry Bank Mill.
"The series led to some fascinating conversations with our visitors about the lives of the mill owners and mill workers who lived here. We look forward to series 2, and further interest in this extraordinary place, and the stories we tell here."
John Fay (Coronation Street, Brookside, Torchwood), wrote the first series and leads the writing team on this second outing.