14 April 2014
The Jeremy Kyle Show rapped by Ofcom over "very distressed" teenager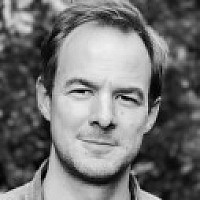 The Jeremy Kyle Show has been found to be in breach of Ofcom rules for screening an episode featuring a distressed teenager who was accused by her sister of being a "crackhead" and a "silly anorexic slapper".
Broadcast last September, the episode featured a 17-year-old who had failed a lie detector test when questioned about stealing from her mother.
The Jeremy Kyle Show is made at MediaCityUK by ITV Studios
She was subsequently shown in a distressed state both backstage and in front of the audience at the MediaCityUK studios where it is filmed.
After a viewer complained, Ofcom found that insufficient care had been given to the teenager by ITV and that the broadcaster had failed to apply "generally accepted standards".
The regulator also said that the episode's content would have "exceeded the more typical editorial content of this programme" and that supportive statements made at the end of the programme by Kyle were not clearly extended to the younger sister to reassure viewers "regarding her welfare and to minimise the offence caused by her humiliation and distress".
In its report, Ofcom said: "The 17-year-old participant appeared very distressed at times. She cried and shouted in response to the allegations of theft and drug abuse, was visibly upset at references to her family's response to her alleged behaviour, and at times appeared unable to defend herself and respond to her older sister's threats and allegations.
"However, at no time did the presenter appear to respond to her distress."