10 April 2014
Final whistle blows for The Three Legends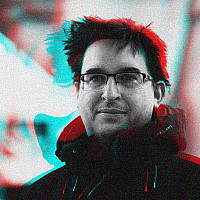 The Three Legends have bowed out after 14 years on the North East's airwaves.
The football legends - Malcolm Macdonald, Bernie Slaven and Micky Horswill (later replaced by Dickie Ord) - made their name on Century, before moving to Real Radio.
At their peak, they were drawing in more than 75,000 listeners. However, recent moves to smaller stations, including Star FM, proved unsuccessful.
Its revival on Star in 2012 lasted just over a year.
"Sadly a lot of local radio is struggling to get sponsorship and we don't have a marketing team to chase it," they admitted in a statement.
"It's no secret that we've been swimming against the tide for the last few years looking tirelessly at ways of trying to make it work - the audience is there but the advertising isn't.
"The truth is that we haven't been paid for months, we've been doing it for the love of the show and we're all gutted it has come to this.
"We've agonised over it for a while but we feel now is the time to call it a day."
They have recently taken part in roadshows in the region and are planning to do a farewell show later in the year.
"The bigger stations would rather have cheap bland wall-to-wall music than locally-produced topical talk shows and smaller stations can't get the advertising," the statement continued.
"We have a loyal audience who have stuck with us all the way, a lot of regular callers, real characters who have made us the success we have become and so we'd personally like to thank you because without you, there would be no show."