17 April 2014
Educating Yorkshire's Mushy inspires Stammer School documentary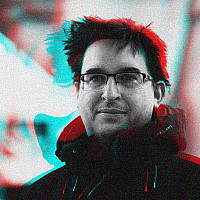 Musharaf Asghar, aka Mushy, who featured on Channel 4's Educating Yorkshire, will appear in a new documentary, with the working title, Stammer School.
Mushy gained fame as he and his teachers grabbled with his crippling stammer, to help him achieve his English GCSE.
The new film from Twofour will follow a cast of stammerers (including Asghar) as they enrol in a course of treatment.
It was commissioned by Channel 4's education editor, Bec Milligan and forms part of the channel's remit to cover a range go topics to "resonate and connect with young viewers in a meaningful way."
"Stammer School (w/t) is a fantastic reflection of our current education strategy, it tackles issues relevant to a young audience in an engaging and inspiring way . We're looking forward to working with the team at Twofour on this ambitious and exciting project," she said.
The programme will be produced by Twofour, with Andrew Mackenzie and David Clews the executive producers:
"Most of us take speaking for granted. Seeing Musharaf find his voice in Educating Yorkshire was incredibly moving. It's a huge privilege to be able to follow Mushy, and others, as they attempt to beat their stammers, hopefully with life changing results," added Clews.